TAX RELATED NEWS FOR TEXAS CONSTRUCTION;
-Applying Texas Sales and Use Tax to New Construction and Real Property Repair and Remodeling Services
-Billions more in tech investment is coming to Texas
-South Texas wants to know -- What is going on with the new Harbor Bridge?
 Applying Texas Sales and Use Tax to New Construction and Real Property Repair and Remodeling Services
One of the more complicated areas involving Texas sales and use tax is the taxation of various new construction and real property repair and remodeling services.[1] Determining what's taxed and what's not requires delving through myriad definitions scattered across the Texas Tax Code and Comptroller's rules. It can get confusing fast. Here's a quick breakdown.
What's a "Contractor"?
Let's get this out of the way up front. When the Comptroller says "contractor," it may not mean what you think it means. The term "contractor" as used for purposes of the Texas sales and use tax is a term of art. The term is defined as:
Any person who builds new improvements to residential or nonresidential real property, completes any part of an uncompleted new structure that is an improvement to residential or nonresidential real property, makes improvements to real property as part of periodic and scheduled maintenance of nonresidential real property, or repairs, restores, maintains, or remodels residential real property, and who, in making the improvement, incorporates tangible personal property into the real property that is improved.[2]
Notice what the term doesn't cover: nonresidential repair and remodeling. That's because while new construction and residential repair or remodeling aren't taxable services, nonresidential repair and remodeling is a taxable service and subject to Texas sales and use tax.[3]
This is important, because the Comptroller uses the designation "contractor" as a way to distinguish between taxable and nontaxable construction services. This can cause considerable confusion to those new to the Comptroller's rules, since the Comptroller has one rule for contractors (i.e., persons who perform new construction and residential repair and remodeling) and one rule for nonresidential repair and remodeling (let's call them "service providers").[4]
New Construction vs. Repair or Remodeling
The first thing to ask in determining the taxability of construction services is whether what is being performed is 1) new construction or 2) repair or remodeling.
"New construction" is defined as:
All new improvements to real property, including initial finish-out work to the interior or exterior of the improvement. An example is a multiple story building that has had only its first floor finished and occupied. The initial finish-out of each additional floor before initial occupancy or use is new construction. New construction also includes the addition of new usable square footage to an existing building. Examples include the addition of a new wing onto an existing building. Reallocation of existing square footage inside a building is remodeling and does not constitute the addition of new square footage. For example, the removal or relocation of interior walls to expand the size of a room or the finish out of an office space that was previously used for storage is remodeling. Raising the ceiling of a room or the roof of a building is not new construction if new usable square footage is not created.[5]
On the other hand, "repair" is defined as "[t]o mend or bring back real property that was broken, damaged, or defective as near as possible to its original working order."[6] "Remodeling" means "[t]o rebuild, replace, alter, modify, or upgrade existing real property."[7]
TO READ THE FULL ARTICLE CLICK HERE
Billions more in tech investment is coming to Texas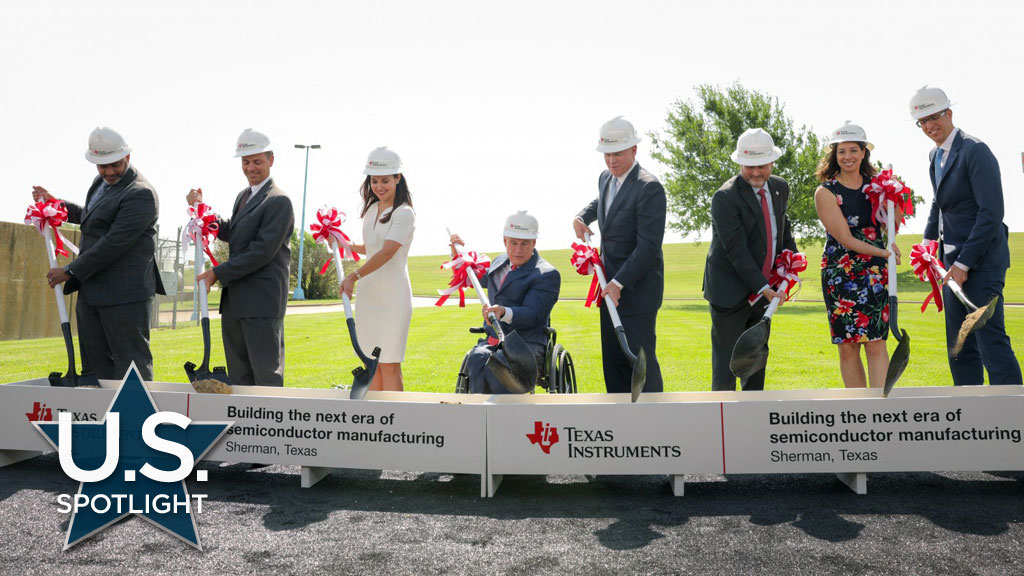 Passage of the CHIPS Act bill by the U.S. Senate is certain to accelerate technology investment in Texas even further and boost the construction industry by extension. More than $52 billion in subsidies and support will be available, plus billions more in additional tax breaks, for domestic semi-conductor manufacturing as part of a plan to repatriate production of critical technology.
The biggest names in the industry have discovered Texas and are making the state central to their future ambitions.
For example, every week there's coverage surrounding the $17 billion Samsung microchip fabrication facility in Taylor, with the recent selection of Yates Construction as the project's overall construction service provider.
Samsung may not be finished with their Texas tech expansion. As previously reported, and confirmed last month, the company is considering several potential additional "Fab" facilities in areas around Manor and Taylor. It is estimated these investments could result in nearly $200 billion of extra investment and over 8,000 jobs.
...
Read more